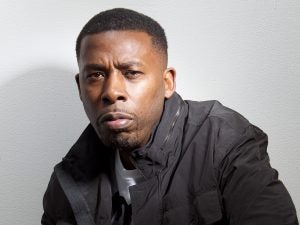 At OneClimate, we've been working with the urgency required by the magnitude of our challenge. Over the past year and a half, we've put together a cross-campus Steering Committee, hosted serval events that have sparked interest in all colleges and professional schools at UC Davis and laid the groundwork for partnerships with industry, government, NGOs and communities.
On May 21st, 2018, OneClimate will host a campus- and community-wide event as part of the Chancellor's Colloquium Distinguished Speaker Series. As part of this event, OneClimate has invited Gary Grice to campus, better known by his stage name GZA (a.k.a. The Genius), an American hip-hop artist and founding member of the seminal hip-hop group the Wu-Tang Clan. Considered one of the "founding fathers" of hip-hop music, GZA is one of the most recognizable music artists in the world.
GZA's program combines STEM (Science, Technology, Engineering and Math) with music in a way never before seen by a speaker or artist on the lecture circuit. With deft lyrical skill, he recites narrative "freestyles"—often off the top of his head—that truly tell the story of the powerful relationship between hip-hop, rhythm, wordplay, and science.
Admission to the event is free. Tickets will be available soon through the Robert Mondavi Center at UC Davis. Please check back for more information!